While for some, the winter season spells hot chocolate, Pjs, and sleeping all day but for the creative lot, winter is the ultimate platform to explore their inner style. We can all agree that winter fashion is so much better than summer fashion and what's more? Anyone can pull it off. It's all about the right layering, color coordination, and a pair of boots. Personally, I think a man can look ten times as attractive in winter attire than the regular cargo shorts and t-shirt summer lads. Winter fashion not only gives us women a chance to try something different but it also opens up a wide spectrum of trends for the gentleman. Here these men's winter fashion trends are discussed. Read on if you're looking for a fashion guide to upgrade your own winter wardrobe.
Men's winter fashion trends :
While staying warm is important, it's not necessary to put on a bunch of mismatched over-clothes and look like a complete hobo. Fashion can be both comfort and style. The latest men's winter fashion trends have clearly put this point across. From wool cardigans and leather jackets to modish shoes winter is all about fabric and colors. Nevertheless, there is always a right look for everyone.
Men's Fashion 2019:
2019 has been arguably the year for the winter/autumn fashion ' outbreak '. Fashion for 'him' has been a mix of bold, fierce, and sassy. This time around the year fashion gurus have not held back in their winter wonders. Statement leopard prints, long sophisticated coats, and ever-lasting casual Denim jackets are all part of this winter Fiesta. Only with a newer, voguish touch.
I think 2019 also brought a spin on sportswear and introduced it as the new trendy casual attire. 2019 was about sticking with muted colors and a lack of detail. Sweatshirts were the go-to option for most men. The traditional tracksuits with white sneakers to produce the perfect aesthetic look is often the most sought after and this year the most common look to be fashioned.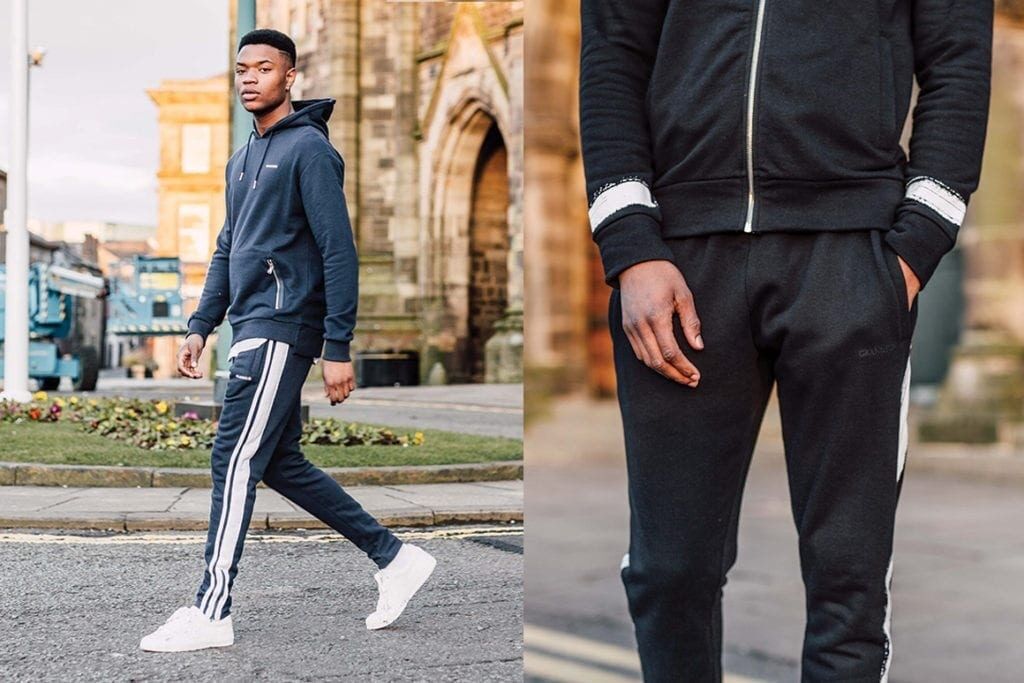 The Subtle Gothic look is always somewhere around in all our closets. I'm talking black jeans and leather jackets. 2019 however, took this to a whole new level by introducing black suits and chunky derbies, and we're not leaving out the gutsy animal-printed coats. Of course, this approach isn't everyone's cup of tea but a little mix and match might give life to your inner fashionista.
Runways of 2019 stuck with their always surpassing student chick fashion only to add an extraordinary edge to it. To the masses, this meant a fusion of duffle coats, leather jackets, sportswear, and oddly enough an updated version of corduroy trousers.
While these cover only some of your 2019 men's winter looks, it, however, outlines the major trends of 2019. Moving on to 2020s most recent winter lookbook for men.
Men's Fashion 2020:
2019 was a new high for men's fashion, 2020 has so far, elevated the men's fashion corner in stores. From skin-baring suits, acid trap, and alpine allure, to illustrated knitwear, this year's Runways have been experimental. But here we're breaking down the latest fashion trends for the common folk.
When it comes to winter you can never go wrong with denim. This season denim wears has seen a revival back to the fashion industry. While previously acid-washed denim was trending this season's denim was worn in the purest form not just customary denim jackets and jeans. A whole new array of denim wear was introduced. The new Men's denim cargo pants are one such example. Denim trench coats have been launched and have gained considerable popularity.
Perhaps you're familiar with the checked button-up shirt. Its timeless popularity among the guys and this season is just another famous fabric that has seen a comeback. Current labels have validated their latest winter designs with the addition of checks.
In fact, Nicholas Daley dedicated an entire collection to checks, inspired by jazz legend Oliver Nelson and Anglo-Guyanan painter Frank Bowling. Checks have made their way through to the fashion world. Checked hats are a funky new thing, checked suits, checked cargo pants, blanket coats, and whatnot are now available at high-end stores all around.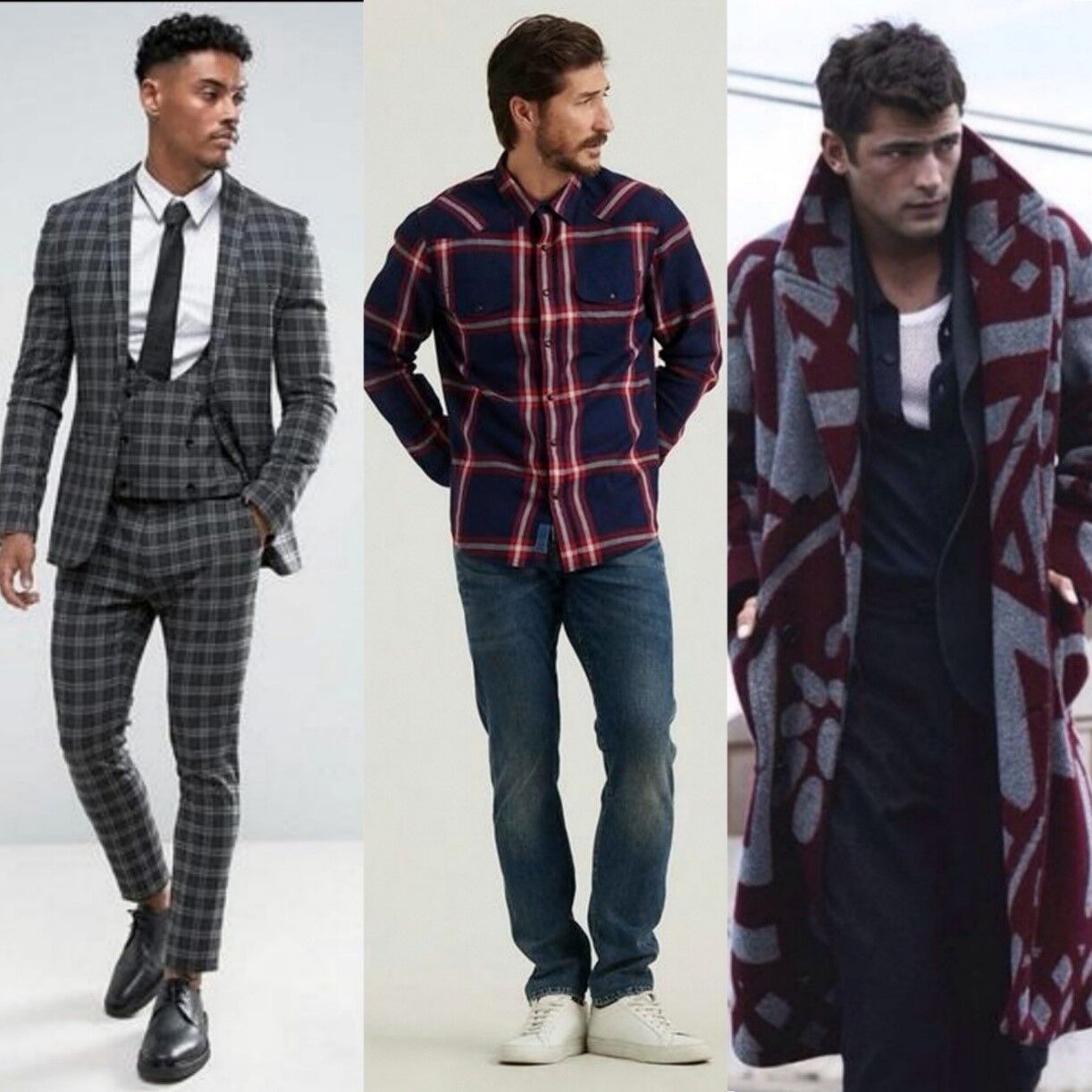 Cardigans owe their popularity to Silvia Fendi. They were introduced into high-end fashion about two seasons ago. Today they are worn by the masses. This season the trend uplifted with patchwork on oversized cardigans. Cardigans can be paired with a number of things and still pull off a fashionable outfit. You could couple yours with denim jeans and a plaid button-down shirt.
Must haves for your winter wardrobe :
Stalking your winter wardrobe isn't as complicated when you know all the latest trends and must-haves. So here are a few fundamentals for winter fashion ideas you should probably know to pull off your winter outfits
Leather jackets
Woolen overcoat
Black jeans
A double-breasted pea coat
Boots
Denim (jackets and jeans)
Blazers
Trench coats
Zip up sweater
Cardigans
Flannel shirts
And the classic Wool suits
It's essential to know with winter that you can explore with the appropriate accessories to bring your entire outfit together. Scarfs are a handy addition to winter outfits. A beanie is a winter Headwear that can add a casual feel to your outfit. Like scarfs, the different variations of beanies make them a convenient winter addition.
These basics will potentially equip you for any event awaiting you this winter. Inspecting your fashion sense to find what exactly suits you best and makes you feel confident is what winter should be about. The right kind of fashion sense not only attracts the ladies but helps you make a lasting first impression. After all, everyone appreciates a well-kept, up-to-date gentleman who can carry himself with confidence.
Once you catch on to the creativity I assure you Christmas won't be the only thing to look forward to for the winters.